Stage Lighting
Stage Trip Productions provides cutting-edge lighting displays for any budget.
Are you entertaining thousands of dancing fans or just a small gathering that needs to be unforgettable?
Stage Trip Productions can provide a custom light show specific to the needs of your event, every time.
3D Visuals
Stage Trip Productions specialized team of visual engineers utilize the newest software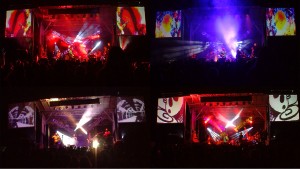 and technologies in the 3D Visual World.
Not only do we provide amazing colorful visual imagery, We also offer custom logo projection for venues and artists as well as 3D visual manipulation of live video feeds captured in real time.
Stage Trip Productions works with your needs and the needs of your event on an individual basis.We have the technology and the personnel to make your event one-of-a-kind!
 Here's what one client is saying:
"Nice job, guys. You've far surpassed any expectations we had for visuals"
                                       Jesse Soifer ~ The Blockley, Philadelphia
Lasers & Effects
Stage Trip Productions has been producing the hottest shows on the East Coast. We are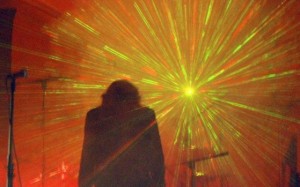 ready to add the visual backdrop for your event no matter how big or small.
Our effects team has perfected some of the most outrageous optical experiences that technology has to offer.
Stage Trip does not just rig lights, we provide a complete audio/visual experience…
"It's an Optical Soundsation!"
 "Thanks again. You and your crew did a fantastic job. Can't wait to see some of that video."
             Ian McGuire~ Sonic Spank
Concert Sound
Stage Trip Productions can, and will provide any size sound system you may need and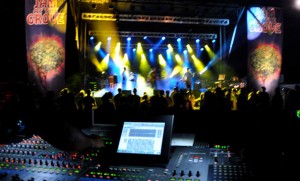 pair it with  a team that will make the show sound as good as it looks!
Staging & Rigging
Stage Trip Productions can provide any size stage and outfit it with the sound and visual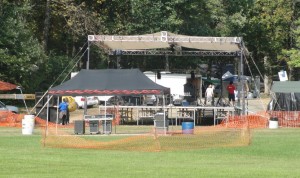 components necessary to provide you with a unique show at any location. Small stages can be assembled at your home or on-site for private concerts and block parties. Full-sized setups are available for Large Corporate Events and Music Festivals. Regardless of the size of your event, Stage Trip will always keep your audience wanting more!
Performance Art
Stage Trip Productions employs a wide array of performance artists including: fire-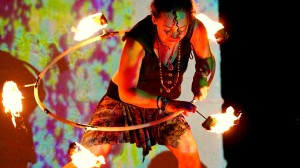 spinners, fire-breathers, and LED glow dancers, and hoopers , as well as a professional drama team. Stage Trip Productions can customize and choreograph a show just for you!
"Yeah I'll write a review… right after I finish mopping my face off the floor. Thanks Stage Trip!!!"                 Paul Black~Citrus Distress
In addition to providing an unforgettable visual experience, Stage Trip Productions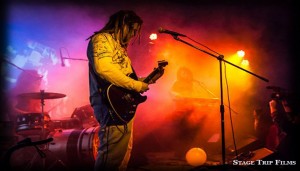 provides professional videography and photography services for your event.
We provide a complete High definition professional video recording, utilizing a multi-camera approach.
This recording can be completely customized at our state of the art Stage Trip Films video production facility, or streamed live for the world to see on Stage Trip TV. To further capture your experience, we employ a full team of professional photographers well-versed in capturing live events.
Stage Trip Productions offers a one-of-a-kind experience for events of all kinds. Set an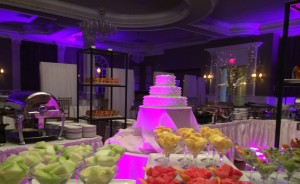 enchanting atmosphere for an unforgettable wedding. Celebrate your son or daughter's bar/bat mitzvah in grand style.  Host a full blown theme party at your favorite venue or in the comfort of your own estate.  State-of-the-art lighting, epic 3D video projection, and cutting edge graphics set us a world ahead of the competition. Stage Trip employs a variety of  DJ's, bands, and live stage performers, crafting a unique experience for your "big day".  Be the first of your friends to host a full blown mini-concert at your daughters sweet sixteen.
Set the mood for the release of your new product line or treat your clients and employees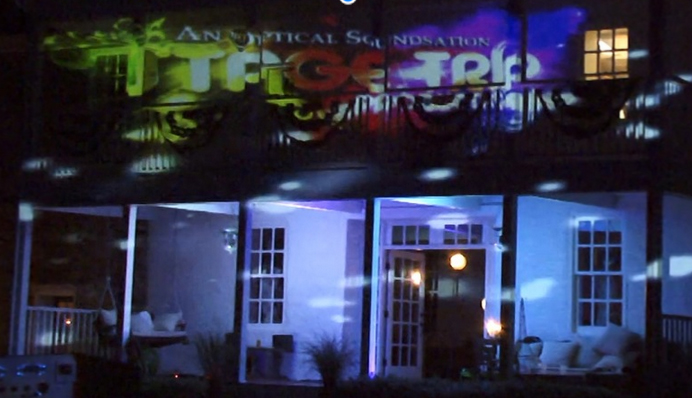 to a memorable company event.  A symphony of custom 3D animated logos dance across your brand's colors, creating a powerful marketing presence. Imagine costumed actors and musicians performing and interacting with guests in branded photos instantly uploaded to social media.  Our video production team can project live video feeds throughout the room while simultaneously streaming live to the internet.